I don't just teach dogs, I change lives.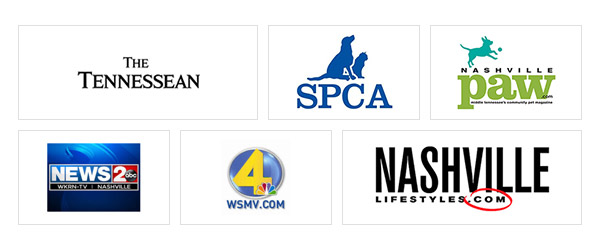 Official Trainer for the SPCA of Tennessee
Voted Best Trainer by the readers of Nashville Paw Magazine
Dean Miller has developed a powerful and revolutionary new approach to dog training. His teaching methods begin to show results in the first few minutes. In fact, in one hour, most dog owners find they have changed their relationship with their dog for the better.
Dean Miller is a trainer and behavior expert highly skilled in achieving quick and effective results in communication between dogs and their owners. His techniques are based on the way dogs communicate with each other, so they understand what we want right away.
"It's not magic," Dean says. "It's just a matter of understanding where your dog is coming from and speaking that language."
Dean has been training dogs and studying their behavior for over fifteen years. Over time, he began developing a style and approach to dog training uniquely his own. "It starts with listening and speaking to your dog in a way that he or she understands. It's not difficult. In fact, once you understand your dog's point of view, training is easy!"
"First, I like to speak with the owner and get an idea of their dog's individual situation," Dean says. "That way, I can get a better idea of the circumstances and sometimes even 'translate' for the owner what their dog is trying to tell them."
Dean offers private instruction in obedience, behavior problems, aggression and various other dog and owner related issues.
He also teaches seminars across the country on dogs and the way in which they change us for the better.